In Thailand, fishermen spotted a small Irrawaddy dolphin that was drowning.
Then the fishermen got in touch with the security guards who told them how to behave properly until the rescuers arrived.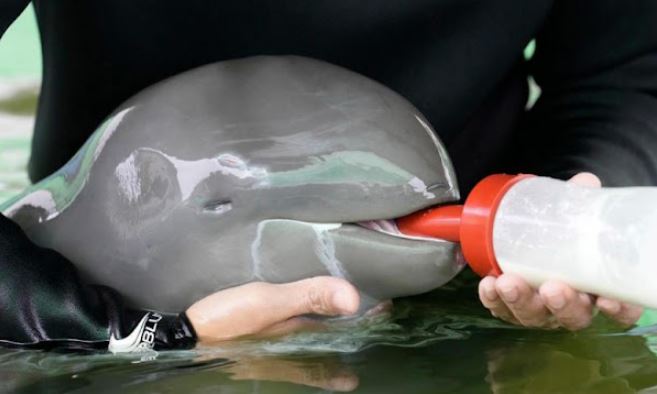 Paradon was the new name of the unfortunate little dolphin. The meaning of that name was "brotherly burden".
There are not many rivers where Irrawaddy dolphins are found.
The International Union for Conservation of Nature has listed them as a vulnerable species.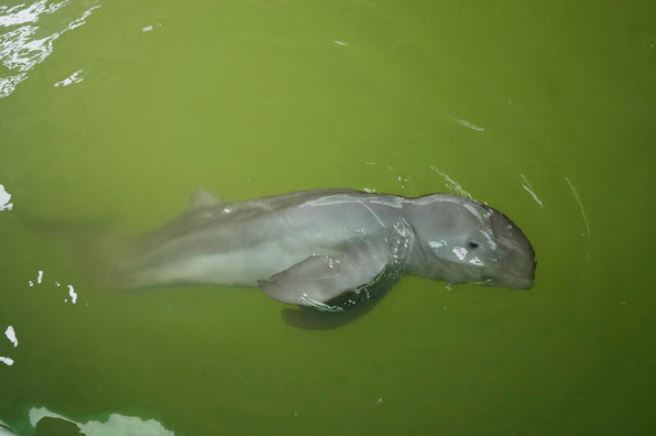 Many veterinarians and other people joined together to properly care for the rescued dolphin.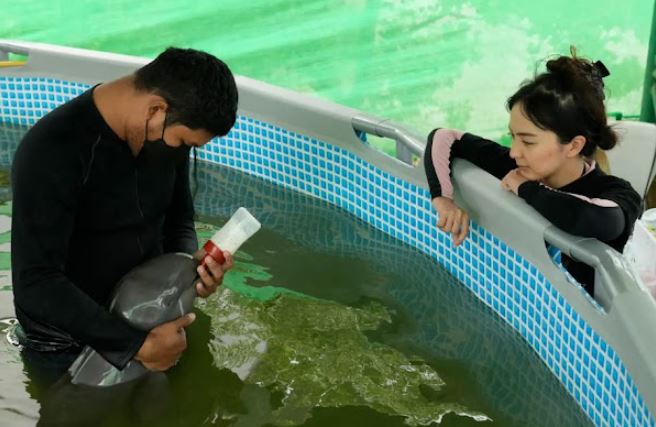 The veterinarian, Thanaphan Chomchuen, as well as the other people involved, believed that the dolphin did not have much chance of survival.
They tried to take care of him as best as possible.
They fed him in various special ways.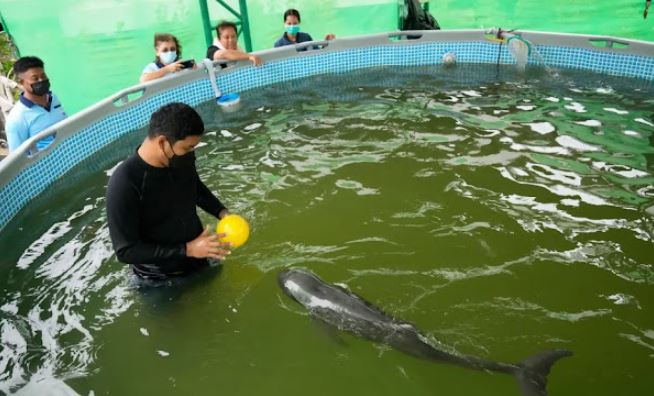 Veterinarians worked their shifts taking care of Paradon.
After a month, this dolphin's health improved.
The age of this dolphin is between 4 and 6 months and now it can finally swim on its own.
However, no matter how hard these people try to improve the dolphin's health, it is still weak and does not drink enough milk.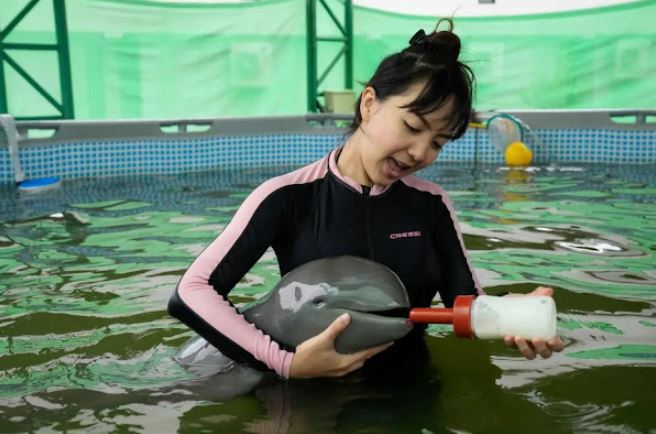 Thippunyar Thipjuntar is a 32-year-old financial advisor.
During her time volunteering to take care of the dolphin, she became very close to him.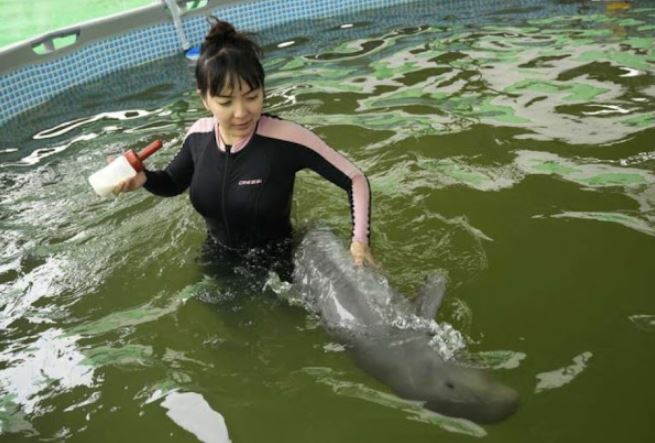 She told the Associated Press that the dolphin eats poorly, he only wants to play.
It is necessary for the dolphin to start eating its own food and to stop milk.
As Sumana Kajonwattanakul says, this will take up to a year, during which the dolphin will need constant care.
By the way, Sumana is the director of the marine center.
It will mean a lot if these people manage to save a dolphin, because there are very few successful cases like this.
Source: tipsto.live