The amazing scene was captured by a traffic camera. It is a snowy owl that was in its full flight at the time.
This image is just one of the images captured by a CCTV camera on the Montreal highway.
Robert Poetin, Quebec's Minister of Transport, posted these interesting scenes on social media and wrote that it was a stunning snowy owl filmed by road cameras on the A-40 west of MTL.
Enjoy this unique snowy owl scene.
Sometimes it happens that a bird is killed by a car or plane, but the snowy owl is not allowed by law in Canada. She is the official symbol of Quebec.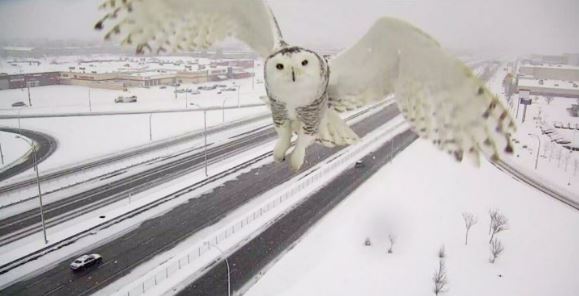 In general, owls are a symbol of wisdom.