A year later, a trio of dogs that once called a dump home and shared a meager mattress have reunited, and their transformed lives tell a heartwarming tale of rescue and compassion. Ruff Start Rescue, based in Princeton, MN, recently shared a series of before-and-after photos of these rescue pups on their Facebook page, celebrating the remarkable turnaround in their lives.
Their post conveyed: "The holidays will look a lot different for these rescue pups this year!"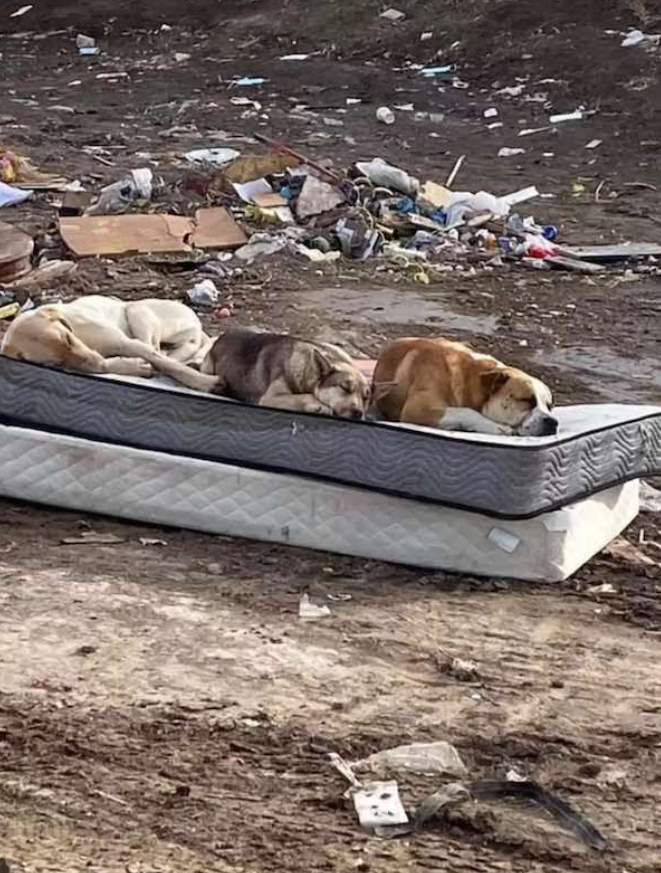 The initial photo captures Cooper, Trixi, and Bruno, huddled together on a discarded mattress amid the refuse, depicting their bleak living conditions on Christmas Eve 2021. Ruff Start Rescue explained that, thanks to the collective efforts of various organizations, all three of these dogs were eventually rescued and adopted into loving homes.
When Ruff Start Rescue shared an update featuring Cooper, an alum of their organization and a Labrador mix, their followers were curious about the fates of the other two dogs. In response, the rescue group revealed: "Cooper's adoptive family tracked down Trixi and Bruno, and they all reunited last weekend". They shared a heartwarming photo of the three dogs, now happily together again, noting that "Rescue doesn't get much sweeter".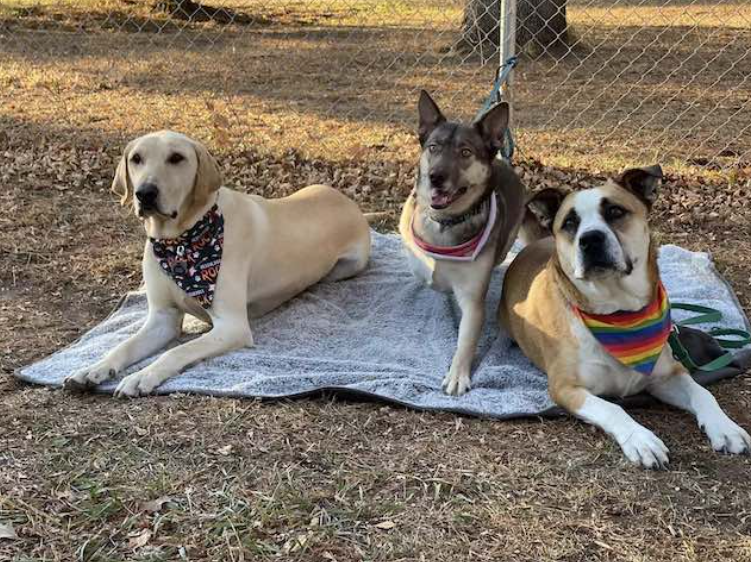 The journey that led these three dogs from a shared mattress in a dump to a joyful reunion is a testament to the power of collaboration in the world of animal rescue. Kelli Hanson, the marketing and communications manager at Ruff Start Rescue, explained that the dogs were discovered at a well-known dumping site, and another rescue organization sought their assistance. Trixi and Bruno were successfully rescued on the very same day.
Cooper's rescue presented more challenges, but several months later, after enduring a harsh winter, he was on a mission to find his companions. "Rescuers knew he was still out there, so they continued to check for him often", Hanson recounted. "By the end of February, he was ready for rescue and jumped in the van."
What makes this reunion even more special is that each of the three dogs had to undergo a leg amputation as part of their journey to restored health. However, they have all found forever homes where they are thriving and showered with love.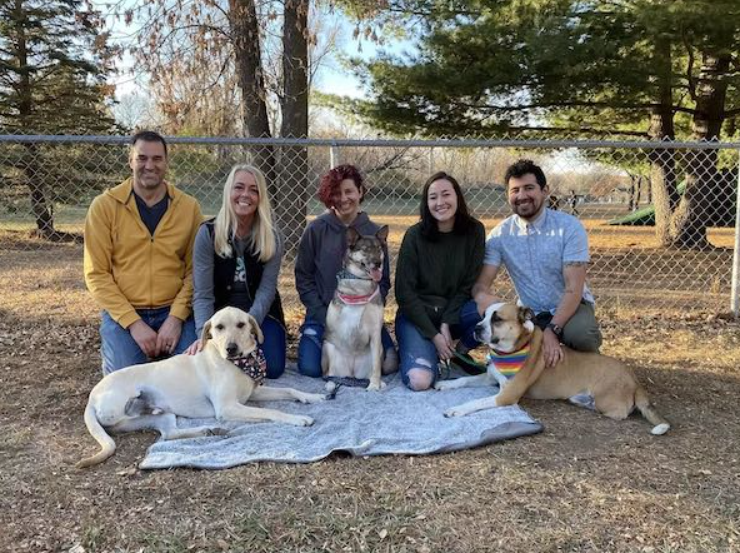 As Ruff Start Rescue aptly stated, rescue stories don't come much sweeter than this.